Open your home or business with a stylish new door. In recent years the door market has put out exceptional designs with remarkable new features. Take a look for yourself and transform the way you make an entrance!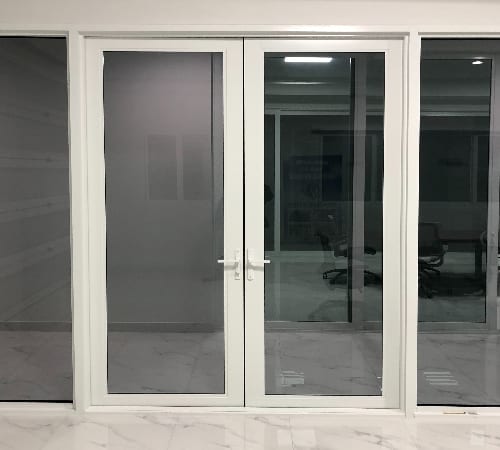 Swinging or French Doors
French doors offer an elegant and timeless design to open any space. The doors often feature two glass panes hinged via the sides and open in the middle.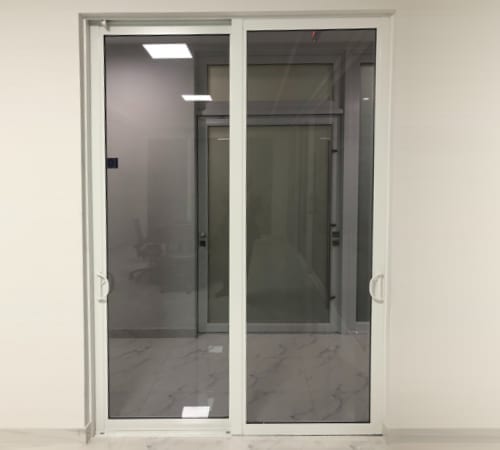 Sliding Glass Doors
Sliding glass doors are a modern and efficient solution excellent for covering large openings.
Multiple panels slide on top or bottom tracks to open. The doors are highly customizable and offer a wide array of configuration options, for instance – sliding into an opening in the wall or having the ability to hold a large number of panels.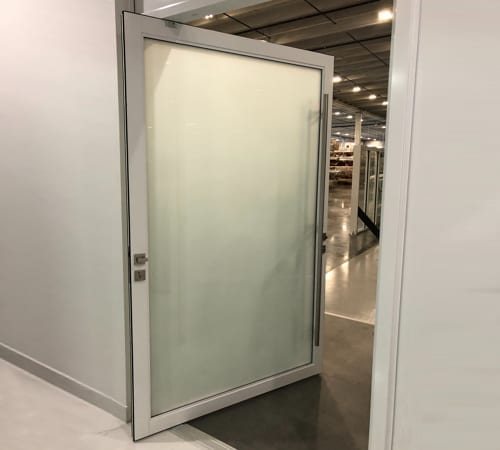 Pivoting Doors
The door rotates about on its axis, creating a pivoting effect. Pivoting doors give flair and a unique finish to any space. They are held by hinges placed under and on top of the door. The hinge under the door sustains the weight and the hinge on top maintains the door's alignment.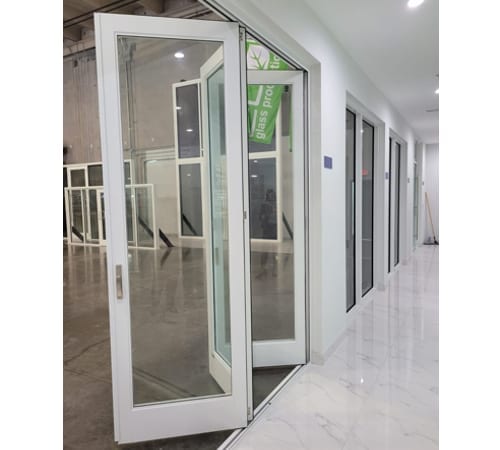 Bi-folding Doors
Bi-fold doors are a series of panels that fold against one another. They are a sturdy and unique alternative to traditional doors. Gracefully open from the center, giving a full view of what's behind the door in a swift motion. They make great gateways to your garden or conservatory, and work well to split a larger room without losing a sense of space.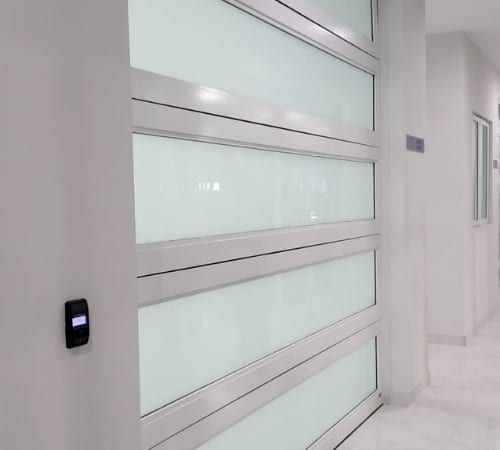 Garage Doors
Garage doors are designed to accommodate automobiles and other vehicles. Small doors are made as a single panel that tilts up and back across the garage ceiling. Larger doors are usually made out of several joined panels that slide across the garage ceiling or roll up above the doorway. The operating mechanism is spring-loaded or counterbalanced to offset the weight of the door and reduce the human or motor effort required to operate. Less commonly, some garage doors slide or swing horizontally. Garage doors are made of wood, metal, or fiberglass and may be insulated to prevent heat loss.