Benefits of Accordion Hurricane Shutters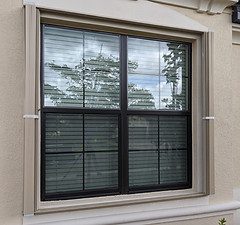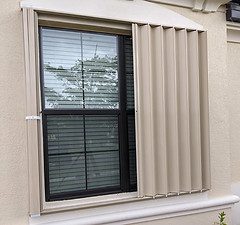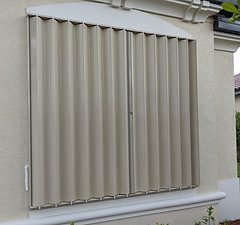 Preparing for a storm can make the difference between going through it with your property intact or facing big financial losses.
Windows and Doors are among the most vulnerable components of your property in case of severe weather, and that is why installing storm shutters is a good option to protect them from hurricane damage.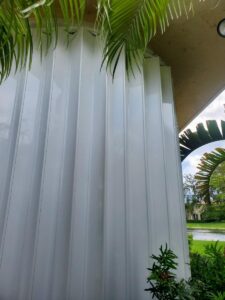 Hurricane shutters are designed to block your home and your family from injury from flying debris carried by gale-force winds. Due to the risk of hurricanes in South Florida, many new homes are built with hurricane shutters and or impact windows and doors. Older homes can also be retrofitted for optimal storm protection.
Hurricane shutters are available in a variety of styles, so it is important to understand how your hurricane shutters operate, when to put them up, and which type is right for your home.
We at ERA Windows and Doors recommend Accordion Shutters for their versatility, ease of operation and low maintenance cost.
Accordion Shutters consist of permanently attached vertical slats that are mounted in a stainless-steel roller-carriage system to provide maximum protection against storms and theft. Because they're easy to operate, they can be installed on all different kinds of homes and used by nearly everyone.
It's Like a Security Curtain for Your Home
These hurricane shutters operate like a curtain. The two panels are pulled together to meet in the middle, where they lock together. They can be opened fully to enjoy a beautiful Florida day, or they can be opened partially to maintain a cool interior for your home.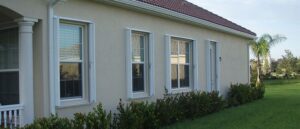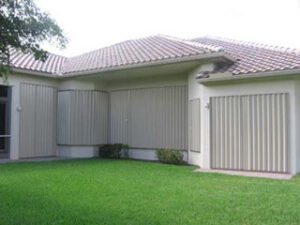 To keep accordion shutters operating smoothly, it is important to clear debris from the shutter channels and have a professional service them regularly. Ideally, that service should be performed before the beginning of each storm season.
Our Accordion Shutters meet the building code requirements for the State of Florida.
Keep the Threats Outside, with the proper solutions provided by #EraTeam.